Electricity Usage Generated by Fossil Fuel
About this Data Set
With this dataset you are able to see hourly data of a province's electricity output, you can view the different fuel types and how much each type is contributing to the output and the total output for that province. You can view data from 2015 all the way to the present year.

DATA SOURCE: http://reports.ieso.ca/public/
Science Spotlight Education Reference: Coming Soon
Interested in getting a classroom kit for your students?: https://steamlabs.ca/data-visualization/free-kits/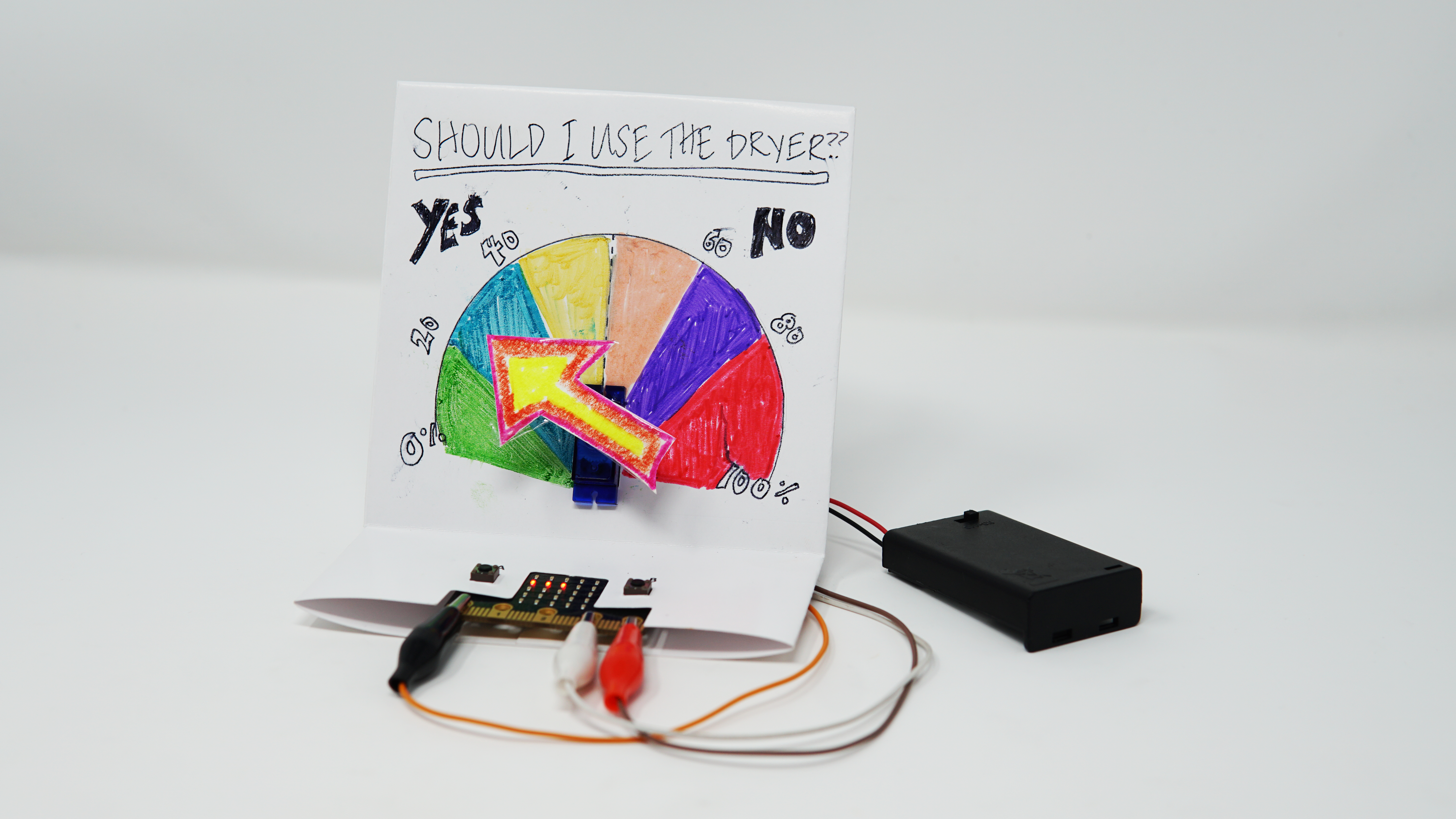 GREEN ENERGY FORECAST - Servo Project
Project Description:
The green energy forecast project will allow users to see the predicted electricity usage for that month, and users will be able to iterate through the time periods of that month. Based on the data of that month and time the micro bit will move the servo pointer to the percentage of electricity currently generated by fossil fuels in your province at that month and point in time.
All of the time-based variables will be displayed on the micro-bit 25 LEDs. Button A will change the months starting from Jan/Feb/Mar and ending at the months of Nov/Dec. Button B will change the moment in time starting from 7am-9am, and ending at 3am-5am
A scale will be used to display the predicted electricity currently generated by fossil fuels starting from 0%
Make Code: 
Canada 

(Coming Soon)

Manitoba 

(Coming Soon)

New Brunswick 

(Coming Soon)

Newfoundland and Labrador 

(Coming Soon)

Nova Scotia 

(Coming Soon)

Prince Edward Island 

(Coming Soon)

Quebec 

(Coming Soon)

Saskatchewan 

(Coming Soon)

Northwest Territories 

(Coming Soon)

Nunavut 

(Coming Soon)

Yukon 

(Coming Soon)
Electronic Kit: Coming Soon
Download Print Cut PDF Template: Coming Soon
Hardware Setup Support: Coming Soon