EDUCATOR TRAINING
Steamlabs has developed open-source resources and guides for educators who are trying to shift their classroom practice to embrace hands-on, project-based learning.
Upcoming Teacher Training Sessions
Ready to start using AI education and programs with your students? We will be running teacher training sessions of our workshop and you can join in and try out our activities! Be sure to register using the links below!
Are you an educator who teaches underserved and/ or underrepresented communities? You may be eligible to attend this workshop for FREE! Scroll down to learn more.
FREE EDUCATOR TECH TRAINING
At Steamlabs, we are committed to providing accessible AI educational content to help empower people to understand and advocate for ethical AI. We are especially dedicated to helping educators who teach underserved and/ or underrepresented communities (this includes, but is not limited to: Indigenous, black, recent immigrants, low income, racialized, 2SLGBTQ+, and other marginalized communities). 
For these educators, we will be delivering:
FREE AI education resources and workshops
Private group training sessions for your organization
One on one office hours to support your classrooms and students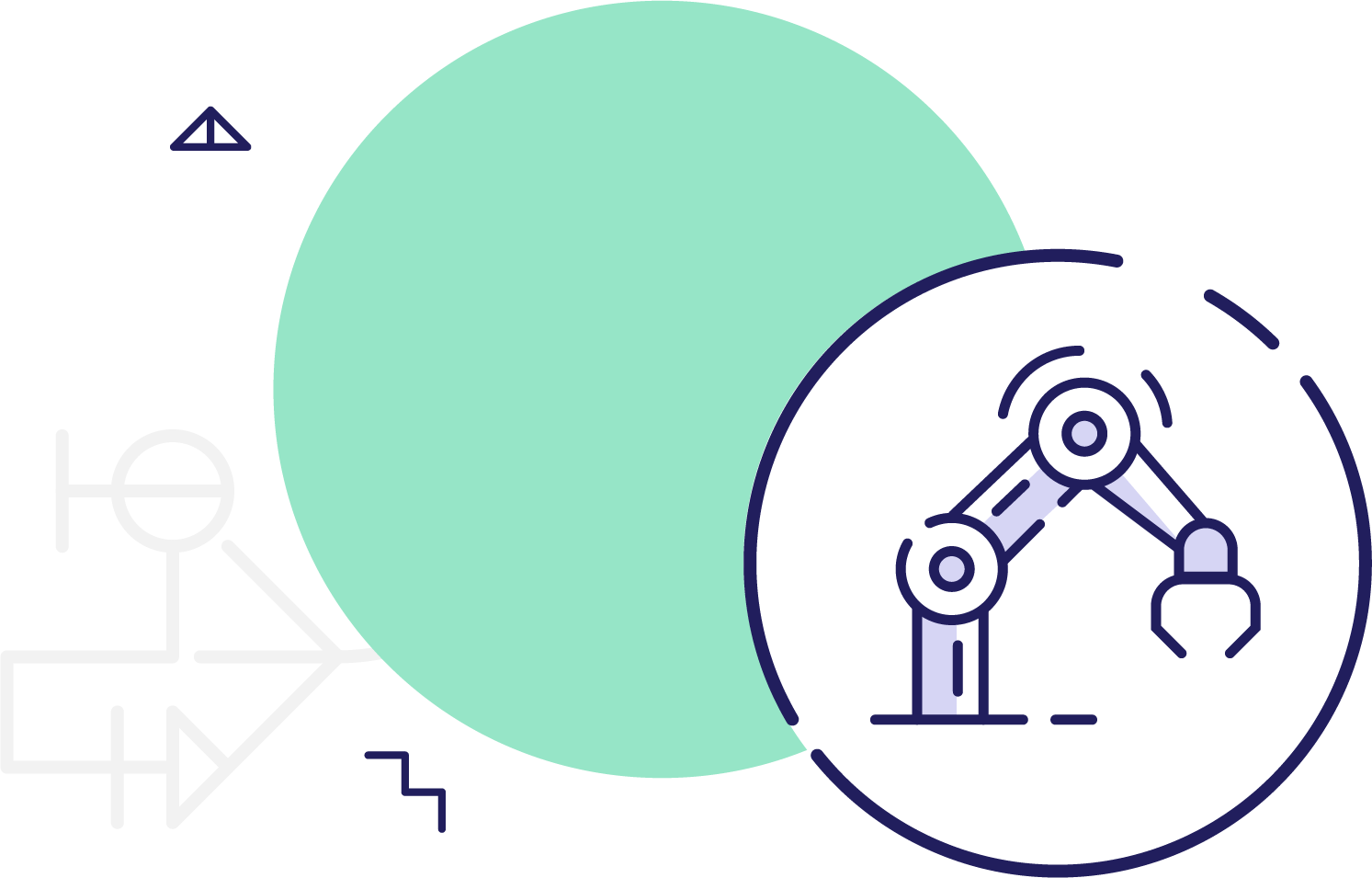 Interested in be added to our approved AI Teacher Training participants list? …
Resources we can provide educators include but are not limited to:

Training on how to use our open-source AI activities

Modular slideshows to accompany your lesson plans

Consultations on how to implement our AI activities to the subjects you are teaching

Discussion prompts to encourage students to explore ethics in AI

 
We are offering private training sessions to provide focused attention to your organization.

If your organization has 4 or more educators interested in being trained in any of our AI activities, we can schedule a private training session for your needs. Please see our office hours for our contact information to inquire further.
After attending one of our workshops, we can provide you personal support by answering any questions you may have.

Contact our Steamlabs staff during office hours to support & prepare you to use our AI workshops in your class.

Contact information

Hours: 9 a.m. – 5 p.m. EST.

Email: mohammad@steamlabs.ca

We will respond to your email inquiries promptly between the office hours indicated. If needed a zoom meeting can be scheduled for more in-depth inquiries.
MORE EDUCATOR RESOURCES
Online resources written specifically with teachers in mind. 
The goal of this teaching kit is to enable anyone to create Internet of Things Robots! Digital literacy is an important topic that everyone should learn. Our world is increasingly build out of devices that are programmed. If you don't know how to create them, you are stuck only being able to consume other people's ideas. This kit was made possible through support from the Canadian Internet Registration Authority's (CIRA) Community Investment Program. Many teachers feel that they need an extensive programming background to teach programming to kids. There is very little freely available, compelling kids programming curriculum that shows them how to teach this topic. That is why a main target audience of this teaching kit is non-expert teachers. Anyone should will be able to use this teaching kit along with inexpensive hardware to teach kids to make amazing Internet of Things projects! Even if you already know how to code, teaching programming to others can be daunting. When teaching robotics to kids, we find that one of the biggest challenges is to keep their interest long enough to do something awesome. The electronics, code, and mechanisms necessary to accomplish their ideas can be complex, with a lot needing to be completed before they can see anything working.   So another important target audience for this teaching kit is non-teachers.
STEAMLabs developed the Robotic Power System activity guide to help teachers bring high tech 3D printing, electronics, Arduino robotics coding and web HTML coding into their classrooms. This activity also covers portions of the Ontario grade 6 science, art and math curriculum. The activity guide shows how to use these technologies to build a model of Ontario's power system. It uses live power production data to light up an LED display of 3D printed buildings to show our current power production mix. A web interface teaches visitors more, and lets them choose which day's power to display, and activate the motors on the power stations.
Maker Ed is a US non-profit organization that provides educators and institutions with the training, resources, and community of support they need to create engaging, inclusive, and motivating learning experiences through maker education. We were a part of their working group to develop a Youth Makerspace Playbook. It starts with the maker education philosophy, and goes in to designing places and activities to support this.
On 2 and 3 November 2017, Andy Forest represented Canada and steamlabs at the "International Dialogue on STEM" (IDoS)
This conference brought together over 130 experts from 20 countries. Guided by the key question of the conference – "What skills and abilities do children need for a worthwhile future, and what contribution can we make?" – the participants exchanged views on future-oriented education for children in keynotes, panel discussions, and working groups.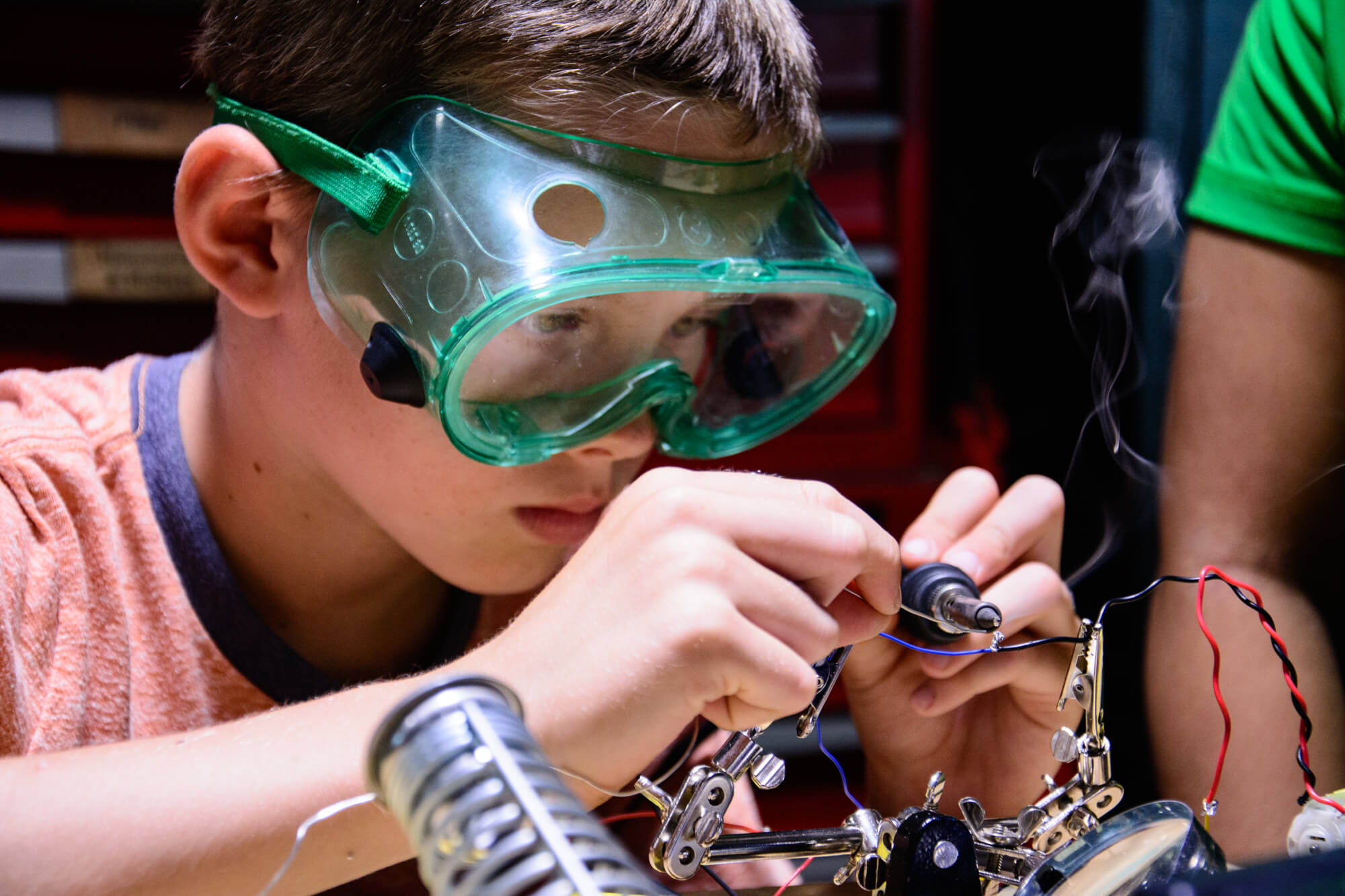 Camper, age 9
"The library is so cool now. It has stations set up with projects for learning stuff. When we have ideas we can go to the library and actual make it."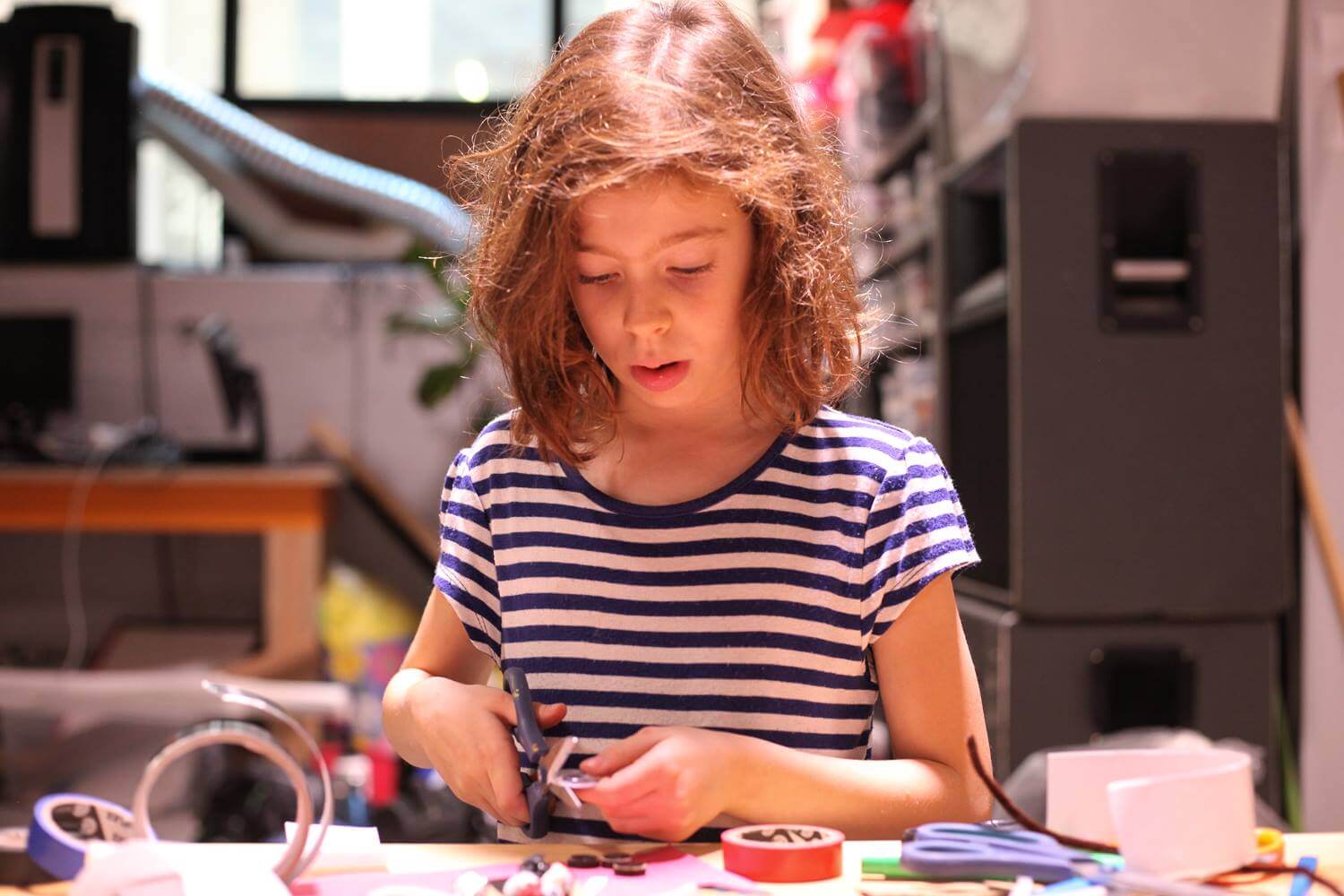 Camper, age 11
"We had so many ideas so we had to decide as a group what to actually build in our class. It was cool to see how my group and I worked through problems. We did it together."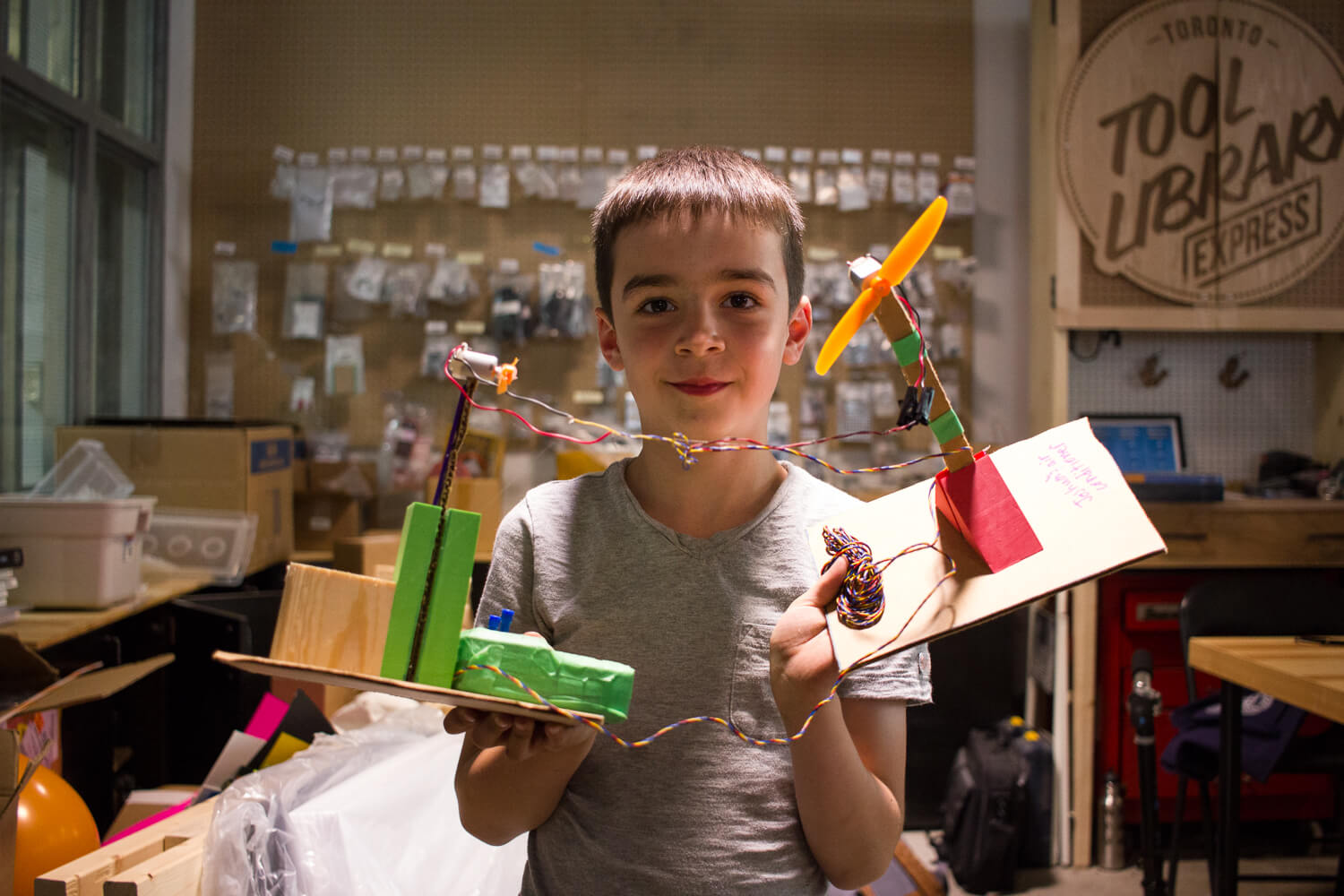 Camper, age 11
"We do more projects now instead of listening to the teacher talk. We use the computer to make things in real life, things that actually work!"