YOUTH PROGRAMS
At steamlabs, students are the instigators of their own learning, and seek out knowledge and skills (with the guidance of mentors) in order to imagine, design and create projects that interest them. If you prefer projects over textbooks, prototyping over practicing, collaboration over competition and creativity over conformity, then steamlabs is for you!

EXPLORE OUR YOUTH PROGRAMS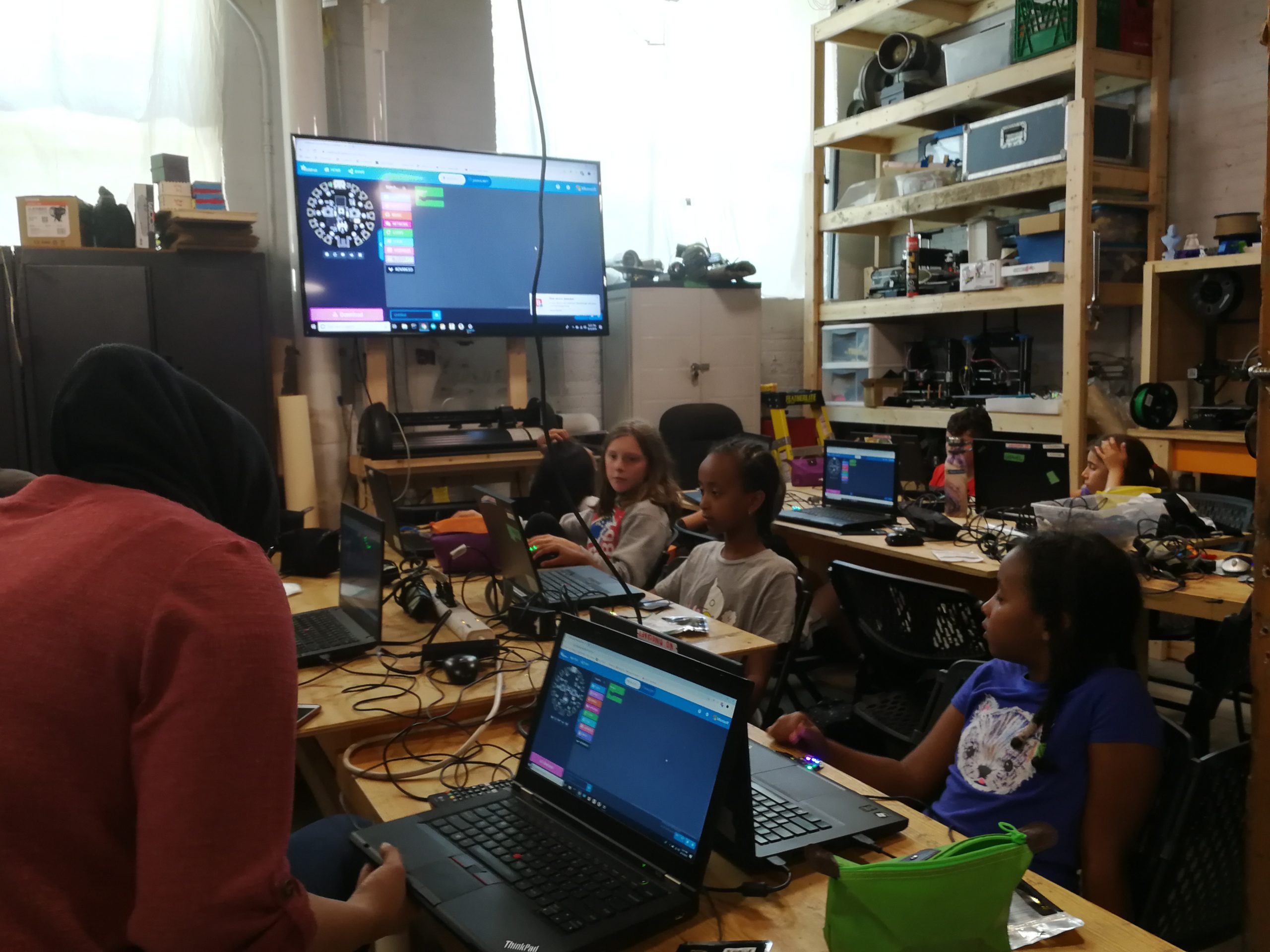 This upcoming Fall season, steamlabs is switching over to virtual offerings to help maintain social distancing and ease the strain on at-home learning. Keep you kids creative and learning with these new and exciting classes!  Check out our program offerings below and sign up to reserve your spot today,.If you have any questions, feel free to email reade@steamlabs.ca
All of our educators and mentors have completed steamlabs Maker Educator programs and are highly skilled in working with the latest technology and creating spaces for our participants to explore, learn and understand technology. By understanding technology, kids learn to understand our world and their power in it.
Dungeons and Dragons Maker Camp
For Adventurers Aged 8 – 14
     Merge the worlds of fantasy and imagination with digital fabrication, coding and electronics; join us this fall in our first ever Dungeons and Dragons Maker Camp. D&D presents weekly creativity and conflict resolution exercises, and imparts on participants the proper tools to resolve situations.  Working together, (participants) tackle a wide range of puzzles and situations designed to make them question their surroundings and learn to rely on each other to overcome obstacles. Run through a short story, face new challenges, and use your imagination to save the land!
     Offered as a 2 hour weekly session, this camp also integrates STEM activities as participants progress through the story. Activities include 3D modelling and 3D printing of character tokens, and laser cut projects using electronics and coding to act as 'Magical Items'. With projects designed and run by an experienced Steamlabs Mentor, and an engaging story written by a long-time player, this camp offers an adventure sure to leave your child with enhanced critical thinking skills and memories to last a lifetime. Join us this fall for an experience like no other.
Eight 2 hour sessions
Price: $275/ campaign
Kits with parts / electronics will be mailed out before start of session
Creations made by participants will be mailed out per week
Classes Available
Dungeons and Dragons Maker Camp – Eight week campaign, 2 Hour sessions
MONDAYS - Sept 07 though October 26 -- 4:00PM - 6:00PM
TUESDAYS - Sept 08 though October 27 -- 12:30PM - 2:30PM
MakeCode Arcade Video Game Camp
For Students Aged 8 – 12
     Does your child have an aptitiude for coding and video games? Challenge them to MAKE a game of their own! Over the course of several weeks, learn how to build a video game (using block coding familiar to those who have used a Circuit Playground with us before) that you can actually play. Beginning with exploring popular game types and how they work, (participants) learn of the different play styles available to them, and the behind-the-scenes code required to make that happen. With custom tailored lessons to teach this code, each designed to build upon the previous lessons' knowledge, participants will collaborate with each other and work as a group to build a team game as a final project.
    Follow the process of game design through each fundamental stage of game development: From pre-planning (what style and functions to use, as well as character creation) to production (writing and testing our code), each camper learns the hidden math and engineering that goes into making their favourite games (How physics help Mario jump, or how arrays help create inventory systems). Through the basics of coding, MakeCode Arcade teaches valuable teamwork and problem solving skills, using arithmetic operators and variables to encourage a new way of thinking about math
* For extra fun, check out Kitten Bot's Meowbit – a small handheld console where you can upload your code tand play anywhere (Not included in class)
Class size = 6 students
Eight 1 Hour Sessions
Price = $135/ Course
Classes Available
MakeCode Arcade Camp – Eight week class, 1 Hour sessions
MONDAYS - Sept 07 though October 26 -- 9:00AM - 10:00AM
TUESDAYS - Sept 08 though October 27 -- 3:00PM - 4:00PM
PLAY, DESIGN, MAKE & CELEBRATE!
steamlabs runs camps, after-school programs, weekend workshops and birthday parties that get kids using their hands to create something they are proud of. Children build confidence in the use of hand-tools and digital fabrication machines such as our laser-cutter or our bank of 3D printers. They learn to code using physical robotics, progressing quickly from MakeCode to industry-standard Python.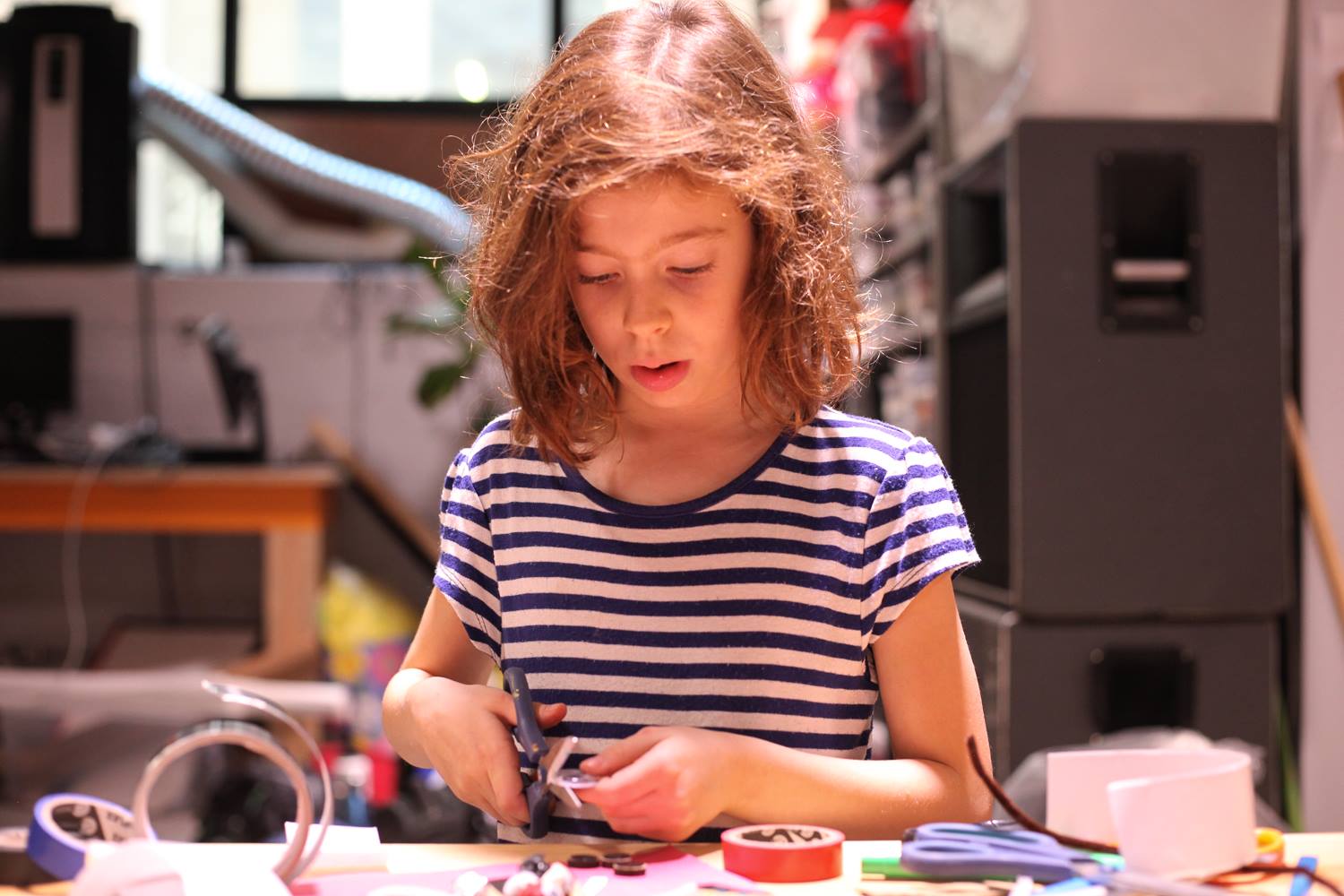 Female, age 7
"We make things every day and get to take them home. You can make whatever you want. You can make something you love."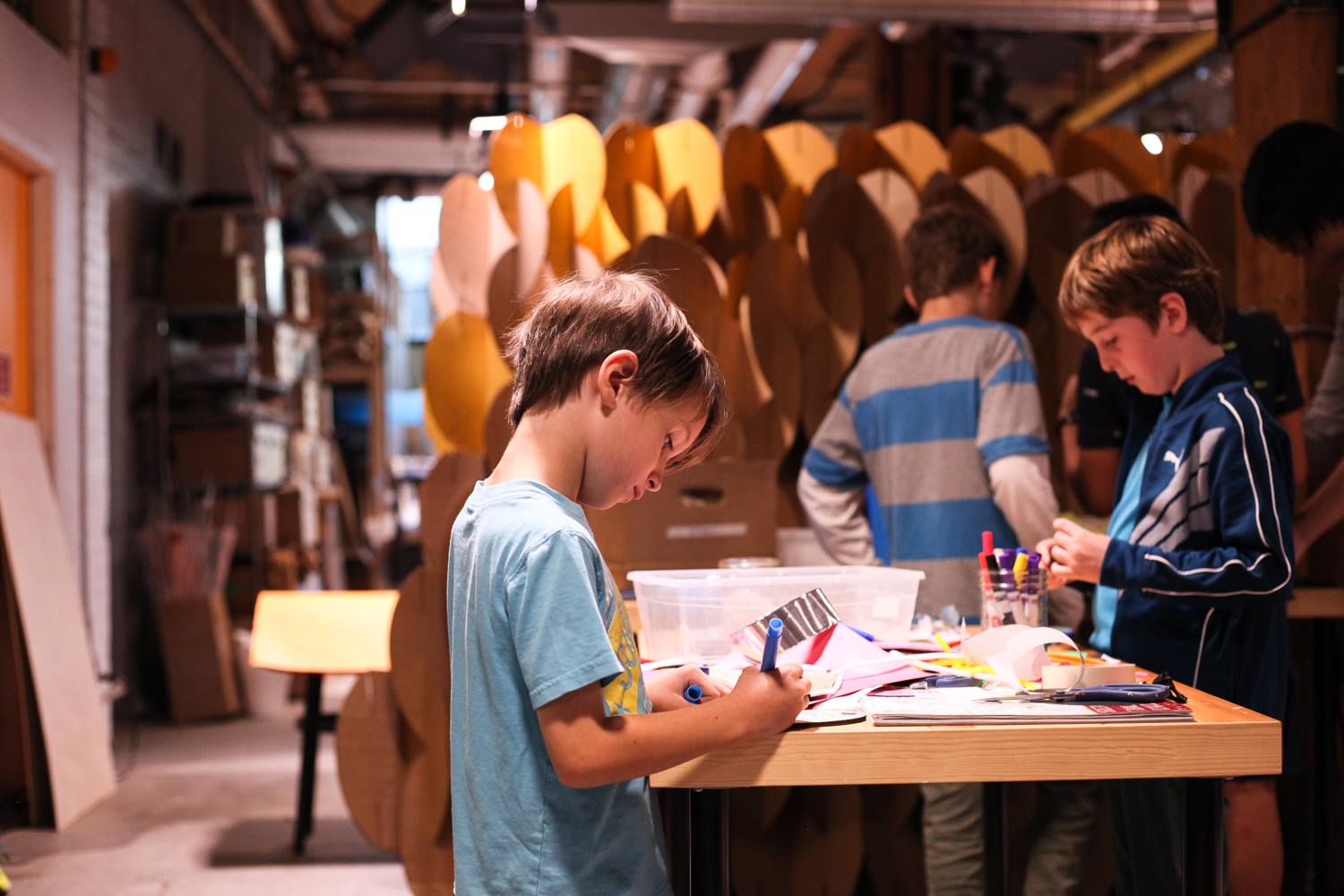 Male, age 11
"You get to express yourself with what you make. The instructors are all really nice and are fun to work with. They let me explore my interests and together we came up with good ideas."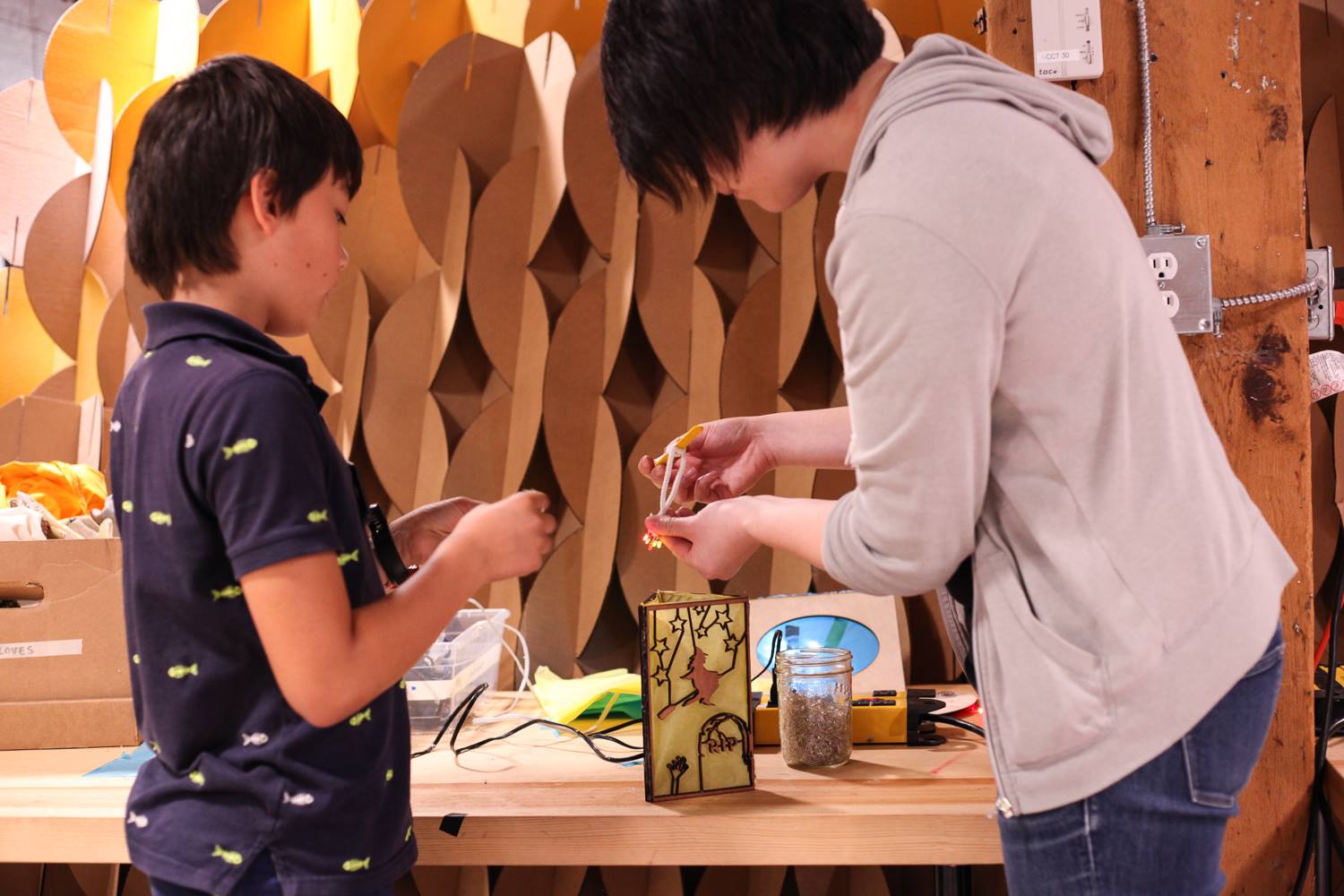 Male, age 9
"I love building things and taking them apart. This is the first time I've seen tools like this. We use laser-cutters, 3D printers and hand tools to make the best stuff. I made a robot!"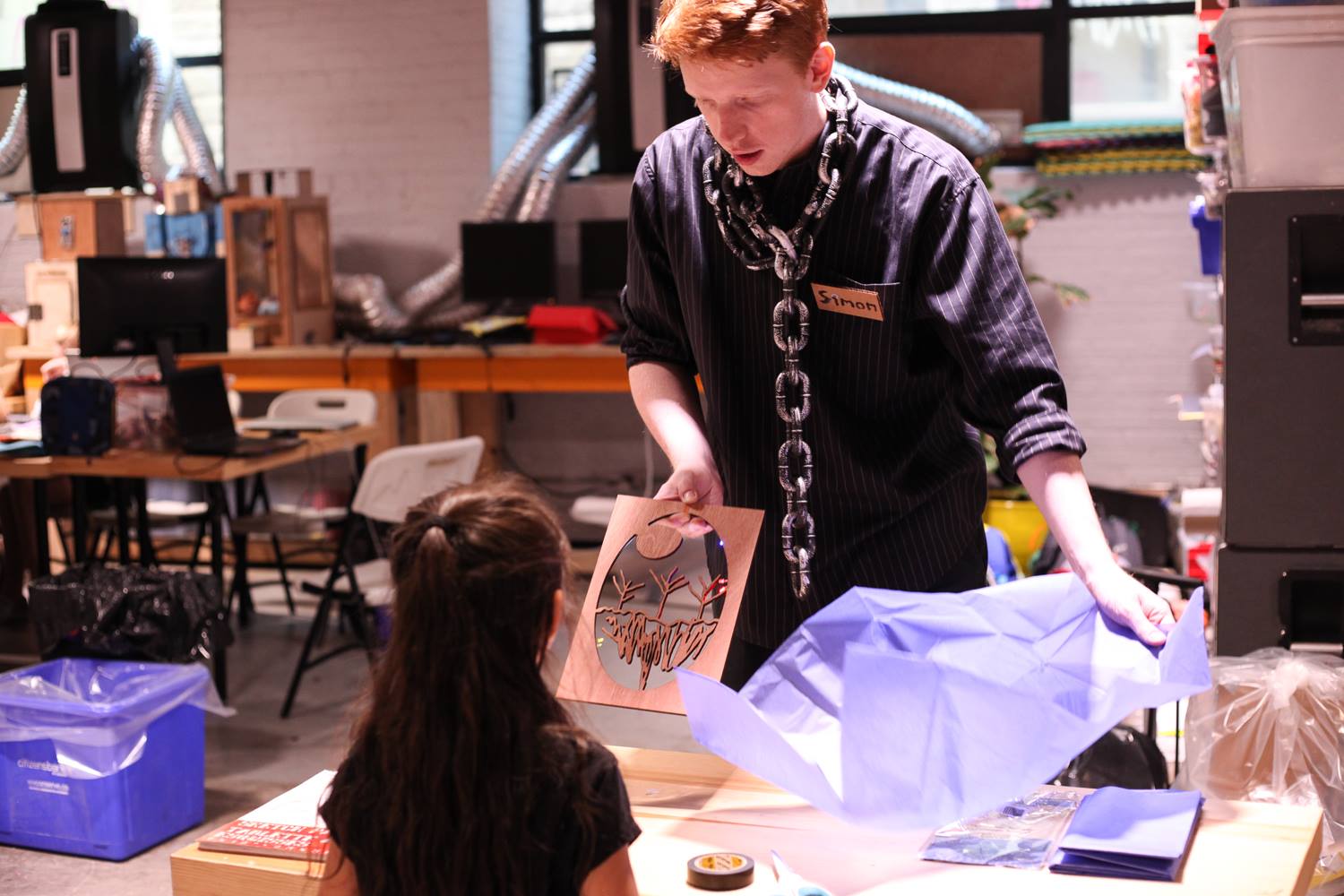 Female, age 12
"Is there a gap between the age I can come to steamlabs as a student and when I can work here? Because I ALWAYS want to come here!"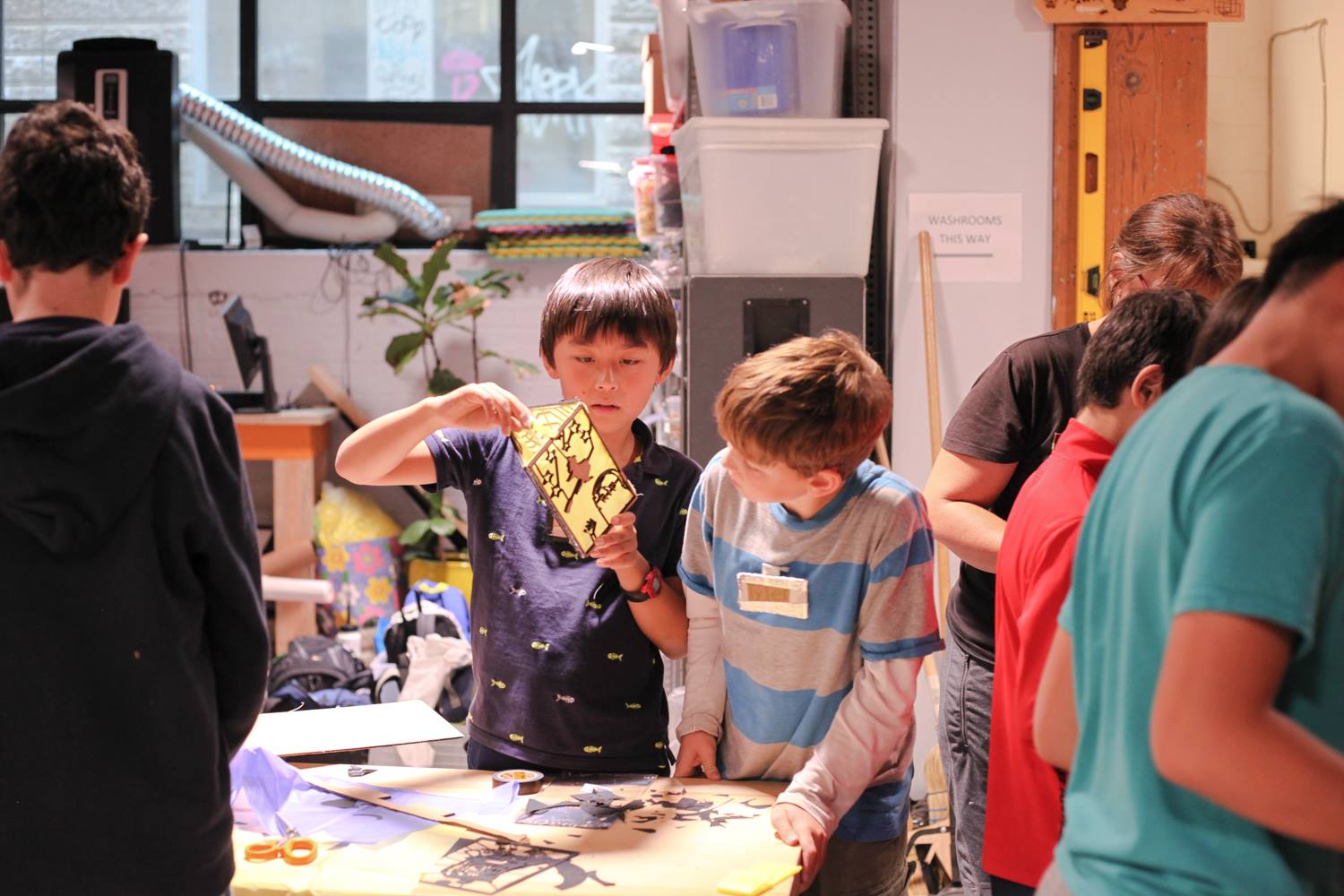 Male, age 9
"My son says it was the best camp he has ever been to and he would highly recommend it! He learned a lot, met some great people and is raring to try out his new skills at home!"