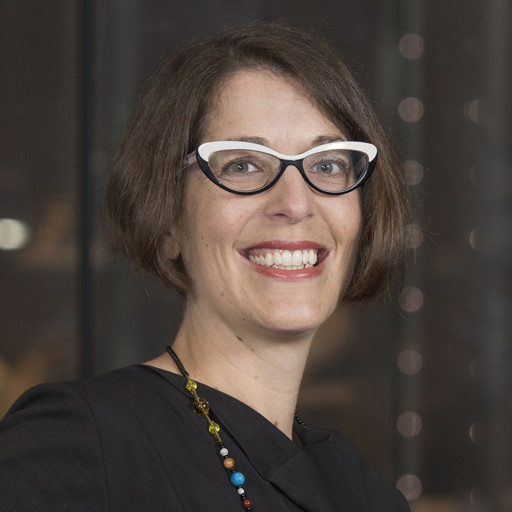 Marianne Mader
Co-Founder & Board Member
The spirit of making lies at the heart of science, innovation, and creativity! Marianne knows firsthand – as a planetary scientist Marianne strives to enable space exploration and to engage the public in this endeavor. With over 13 years of field experience, Marianne has studied some of the oldest rocks on Earth in Greenland, explored impact craters across the globe, and  collected meteorites in Antarctica. She has collaborated with UWO's Centre for Planetary Science and Exploration, CSA, NASA, and MDA (Canada's largest space company) to plan and execute simulated lunar and planetary exploration missions, as well as developing insights into planetary impact cratering processes.
Marianne is currently the Managing Director of the Centres for Earth & Space/Fossils & Evolution at the Royal Ontario Museum (ROM). She's responsible for developing programs, projects and partnerships that help people understand the Earth, our solar system, and how life evolved over time. Where did we come from? What is our destiny? She works with amazing teams across the ROM, from the Department of Natural History, Education, Marketing and Communication, Web and Print Media, and Programs, to all other ROM Centre's of Discovery, the ROM Governors and the ROM Executive team.
Along with Andy Forest, she is the co-founder of STEAMLabs. She has led numerous national events highlighting Canadian space expertise and public engagement including: Chairing the 2008 Canadian Space Summit, Co-Organizing Canada's first SpaceUp (unconference) in 2012, Co-Organizing and Co-Creating the Toronto NASA Youth Space Challenge, 2013, and organizing and curating the International Space Education Board 2014 Public Outreach Event, 65th International Astronautical Conference.
Marianne has a PhD in Planetary Science and Exploration, an MSc in Space Studies, and an MSc in Earth Sciences. She is a Visiting Lecturer at the International Space University. In 2013 she was awarded a US Antarctic Service Medal  for her participation in the Antarctic Search for Meteorites (ANSMET) program.  In 2009 she was in the final 2% of candidates for the Canadian astronaut selection process.
STEAMLabs is a continuation of her passion for exploration by using technology to enable creativity and seeing dreams come to life as creations! More about Marianne at www.mariannemader.com. Follow her on Twitter: @mariannemader