STEAMLabs has been featured in a number of media sites. See what they have to say about us!
CIRA
"Andy Forest spoke about young Canadians participating in maker education and how we can adapt the way we educate youth in a more effective way in the Information Age. Andy Forest is the co-founder of STEAMLabs, a non-profit community makerspace in downtown Toronto. Two projects from STEAMLabs have recieved grants from CIRA's Community Investment Program."
BetaKit
STEAMLabs will be one of the largest and most accessible makerspaces in Canada.  "It's rare for typical makerspaces to have a wide variety of introductory classes combined with sophisticated tools for expert makers, and this differentiates us. We offer guidance, classes and workshops to get you started with all kinds of digital technologies. We're making a big effort to be welcoming, so that people can just come off the street and start making."
Make Magazine
"STEAMLabs invited kids and families to build crazy Rube Goldberg machines at their brand-new Makerspace in downtown Toronto, and the resulting video is 62 seconds of fun. Makes me think OK Go should just hire these kids to do their next video."

Hackaday
School kids build Ontario power generation system model
"It pulls XML files and displays the live power generation mix from renewable and other sources on a 3D printed display on RGB LED strips. Arduino coding on a Spark Core provides the brains. The kids learned HTML, CSS and Javascript to build a web interface to send commands to the Spark and explain how the system works."

BoingBoing
A lab where maker-kids produce amazing peer-educational materials.
"This may sound like a private school experience with a tech-focus, but in fact, we ran this program in an inner-city, music-centric school. None of these kids or their teacher had been exposed to these technologies before, but by the end of the 3 week build, they were naturally using them to solve problems."

Geek Dad
"Turning the learning process on its head, the first step is Play. Imaginations run wild and an idea is born. From that, the kids brainstorm how to make it real. Plans are made, research and skill development happens, and then the project is built. Failure is inevitable, but so is trying something different until it works. From this method of learning, skills and knowledge are obtained on the kids' terms, and then takes root in their minds."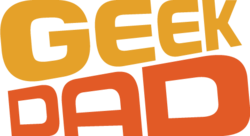 CIRA News
"We work to shift students from a position of consumers of technology to roles as active participants and makers. As everyone spends more and more time face-down in technological devices we know that teachers are struggling to keep students engaged in learning. We turn this thinking on its head, leveraging students' interest in technology as a means to get them thinking of science, math, art and coding." – Andy Forest, Chief Instigator of STEAMlabs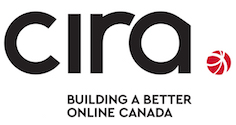 Toronto District School Board News
Electrifying project by Downtown Vocal Music Academy featured at DigiPlayspace
"This was a fantastic opportunity for my students," said teacher Abby Pierce. "The whole project was very student centered with the students choosing which aspect of the model on which they would like to work." The students were excited to share their work through the DigiPlayspace. "It was cool to present a project that I worked on at the DigiPlayspace," said Sabika G. "I was nervous at first but I gained confidence over time."

Western News
"The unique thing with STEAMLabs is while there are already others spaces for adults, very rarely are there ones for all ages," said Mader, whose job title is STEAMLabs idea wrangler. "We're casting the net pretty wide – after school, camps, just for adults, beginners. We want to be a community makerspace, and be more accessible to the general public, as well as the seasoned professional."

Ashoka Changemakers Google Hangout
Re-imagine Learning Pioneers Hangout series: a conversation about how to measure creativity, provide proof of impact while keeping pedagogy as playful as possible, and more.
Host Daniel Plaut, Senior Program Associate at the Results for Development Institute (R4D), picked the brains of three playful learning Pioneers:
Andy Forest, co-founder of STEAMLabs
Emilyn Green, executive director of Community Science Workshops Network
Sara Gil, chief of communications at EduSpot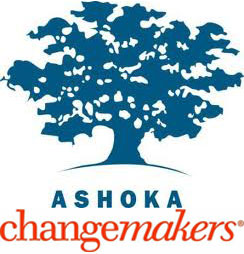 TalkMedTech Interview
Interview with Andy Forest, co-founder of Toronto's STEAMLabs. Along the way, we talk about empowering the world's creators (hint: it's all of us) and the best way to wake up on a cold winter's morning (as per the genius invention of a 10 year old girl).

Toronto Star
"After Ahmed Mohamed, 14, was handcuffed in Texas for building a clock that his teachers mistook for a bomb, Andy Forest, co-founder of STEAMLabs, organized a clock-building hackathon to show support for Ahmed and other young tinkerers. "You shouldn't be afraid to invent or innovate," Forest said. "The kind of reaction that Ahmed received is not okay. There are people who are willing to stand up for you if you are going to create something interesting and new."

CNBC
"ZerotoStartup targets students ages 12 to 17 in a 13-week after-school program, in which they learn to bring a technology product to life as part of a team. The students meet for 3.5 hours each session at local maker spaces using real equipment, like soldering irons, to create a prototype as they develop skills such as leadership, innovation, design thinking and empathy. ZerotoStartup holds cohorts in STEAMlabs in Toronto and StemMinds in Aurora." Read more…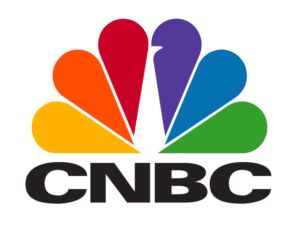 STEAMLabs will be at the TIFF Bell Lightbox!
Find out more about our exhibition at TIFF: https://steamlabs.ca/2015/04/check-out-our-model-power-station-at-the-tiff-digiplayspace/
About STEAMLabs:
STEAMLabs is a non-profit community makerspace, where people of all ages and abilities come together for access to high tech tools, to learn, and to create. It's a place where Science, Technology Engineering, Art and Math can all be used to invent the future; a place where your imagination can come to play!
STEAMLabs will be an entry point for both kids and adults looking to get started in digital fabrication, coding, hands-on making and electronics. It's also a space for seasoned makers, entrepreneurs and artists looking to work with serious tools needed to get things done. We will offer full access memberships as well as stand-alone after school programs, weekend workshops and plenty of drop-in open make times.
STEAMLabs in Schools: 
STEAMLabs is determined to bring high tech education to schools throughout Ontario. To this end, they've created the Internet of Things Teaching Kit, an open source teaching kit that makes it possible for teachers with no knowledge of code to teach their students basic programming. The IoT kit starts with an introduction to basic Arduino concepts for teachers and parents who have never worked with the technology before. People already familiar with Arduino programming can skip ahead to the section introducing IoT projects, concepts and coding. Each IoT project can be completed within a couple of days, even by somebody with no programming experience. All IoT programs are designed to work within the Ontario school curriculum.
This project was supported by the .CA Community Investment Program, a program run by CIRA(the Canadian Internet Registration Authority).
STEAMLabs also ran its first in-school workshops earlier this year. STEAMLabs worked with an inner city Toronto sixth grade class from the Downtown Vocal Music Academy in Ryerson Community School used 3D printing technology, LED lights, Arduino compatible Spark microcontrollers and their own craft skills to create it. STEAMLabs is currently in talks with the TDSB to roll these workshops out to classrooms across Toronto.
Now STEAMLabs is hard at work developing new materials such as their School Projects with Internet Brains, a curriculum designed to empower primary school teachers to integrate technology into class projects. This curriculum will include step-by-step guides for completing a number of group activities.
Links: 
About the model power grid: https://steamlabs.ca/?p=5293
More details: https://steamlabs.ca/?p=4777
About the Internet of Things Teaching Kit: https://steamlabs.ca/?p=5290
More details about the Internet of Things Teaching Kit and free download: https://steamlabs.ca/?p=4793
Kickstarter: https://www.kickstarter.com/projects/1971607020/steamlabs-community-makerspace-everyone-can-be-a-m?ref=nav_search
Image Gallery — All images on this page may be freely used for any/all media purposes
Logos: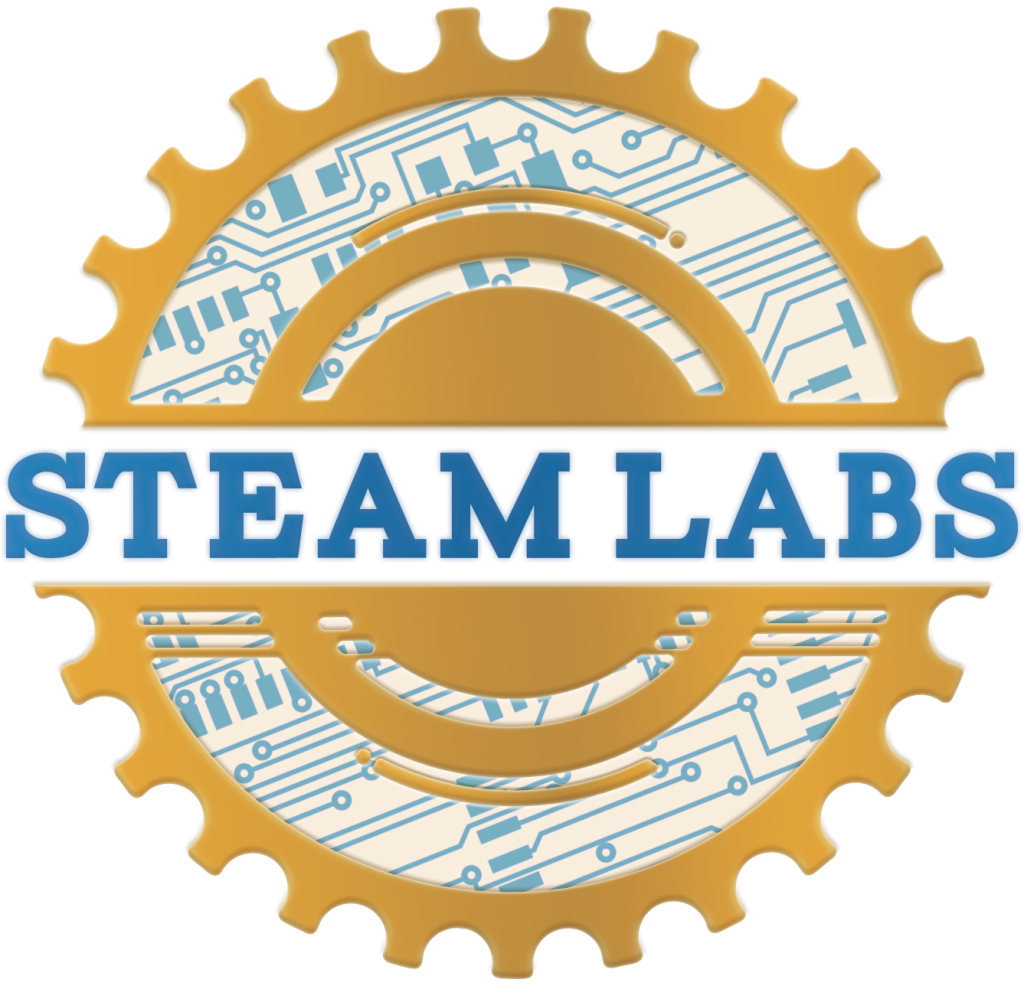 Photos: