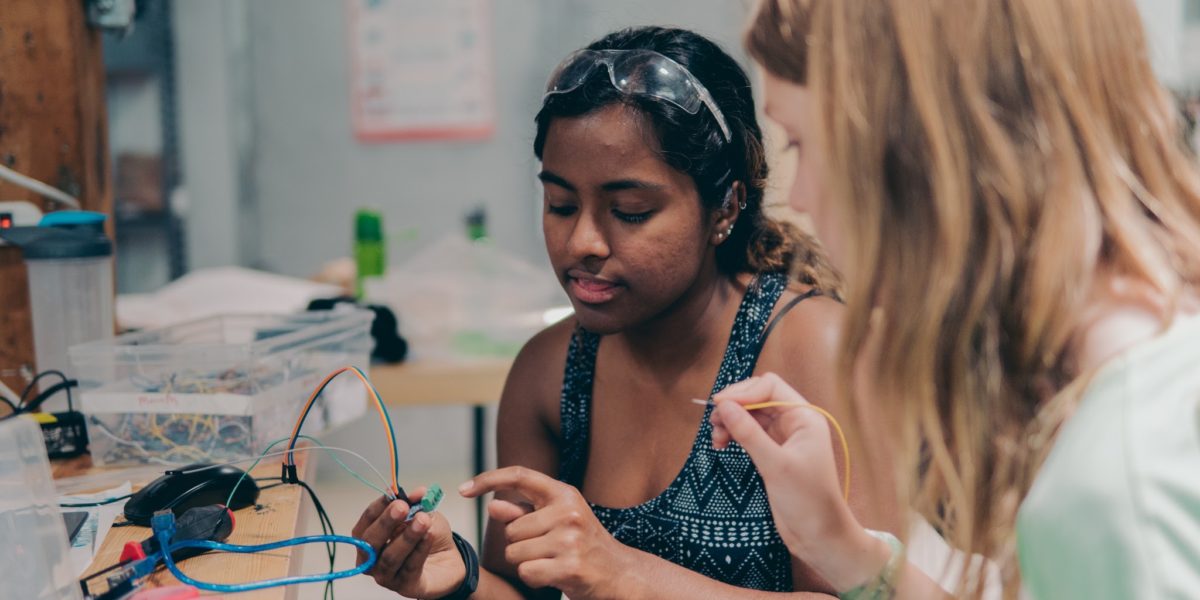 STEAMLabs launches technology & design program for girls
At STEAMLabs, we believe stats like these are partly because girls and women don't feel welcome, comfortable or empowered in spaces that are historically male dominated – like science labs, engineering firms, space stations and maker spaces.
Inspired to support more girls thrive in tech spaces, Meera Balendran the Director of Youth Programming and colleague Kat Barrett mentored the first batch of girls through a new program they designed specifically for girls at STEAMLabs. Girls used electronics, robotics, woodworking and crafts to re-imagine and prototype ideas for some of Toronto's most diverse urban spaces.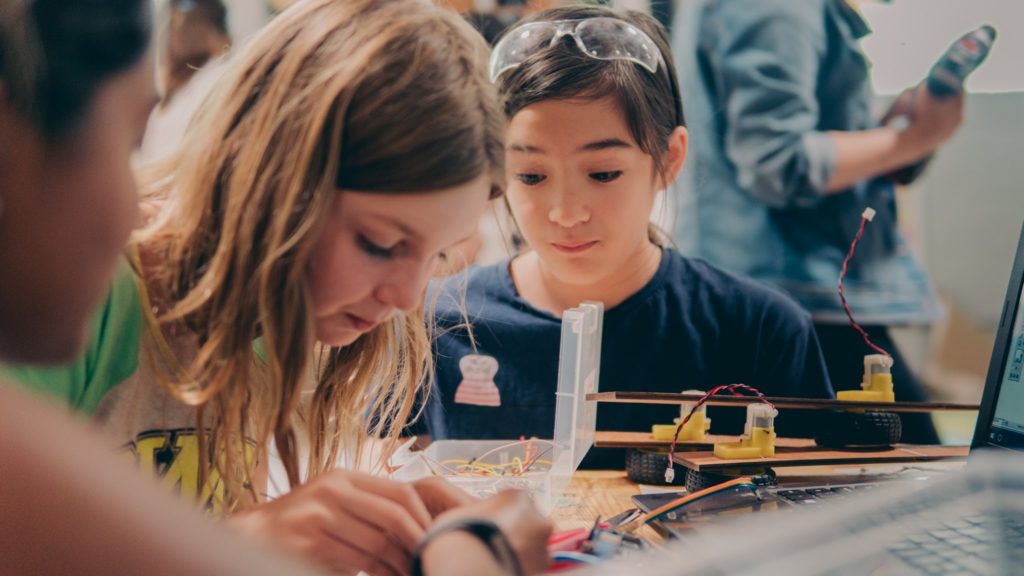 Girls in the program took field trips to observe spaces and architecture in the city, have conversations about how people and cities interact, imagine ideas for what could be, and prototype them. Projects from the summer cohort included everything from model ferris wheels to community bike racks.
"It's important that all kinds of people get to take part in the re-shaping and re-designing of technology and physical spaces, and the Robotic Playgrounds program is our attempt to make space for girls to do that", says Meera.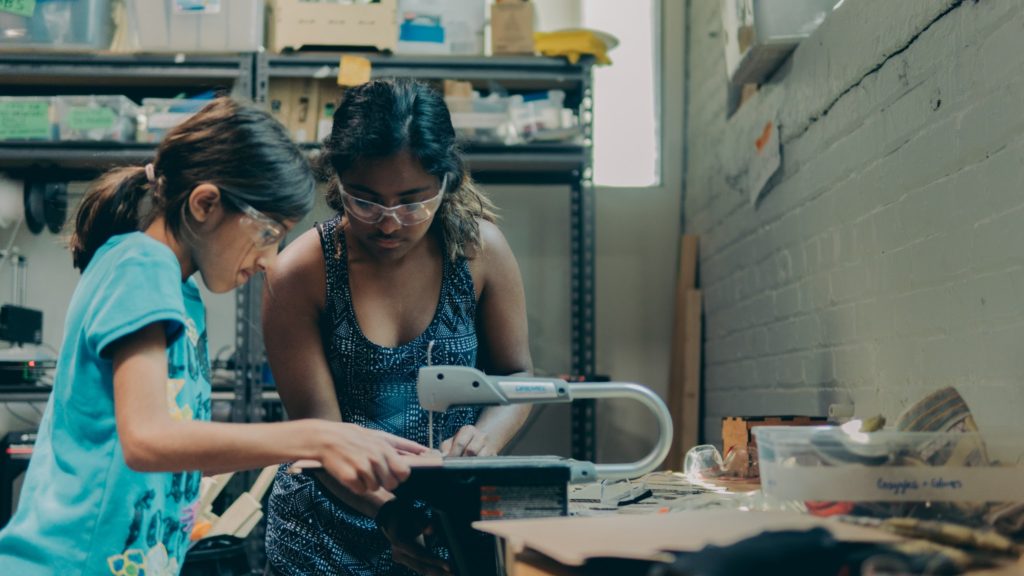 Kat explains that "
designing and building is an endless cycle and

girls

and boys tend to start at different stages of that cycle
. We notice that while boys tend to flourish when you let them launch in and get hacking away, girls tend to spend more time on their plan before they start prototyping.
Also, we wanted to encourage girls to take design beyond graphic design and into physical space. This means looking around and understanding that things are made up of different materials and components, while also thinking about how these spaces could be edited or re-designed for the people who use them."
If you would like to read the full UNESCO report

Cracking the Code:

Girls

' and women's education in science, technology, engineering, and mathematics

,

click here

.
Thank you
Shanik Tanna
for the Girls Camp video + photography