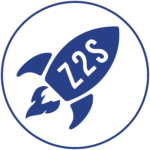 An intensive technology start up program for
young makers, entrepreneurs & innovators.
Are you ready to expand your horizons and embrace a future economy where technology connects all things?
Join the Zero to Startup program
Get a jump-start on careers of the future
Gain exposure to entrepreneurship
Obtain working experience with the most up-to-date technological tools
APPLY FOR FALL / WINTER 2018 NOW!
Fall / Winter 2018 Theme:
 Future Cities
Location:
 STEAMLabs (192 Spadina Ave, Toronto, ON)
Dates:
13 weeks:  January 26, 2018 – April 27, 2019
Note: Skips October 6th (Thanksgiving Weekend)
Time:
 Saturdays, 1 PM – 4:00 PM
Ages:
 12 – 17 years old
Program cost:
$900 + HST / 13 week program*
Multiple scholarships available to support program costs
(scholarship application is embedded in the general application form)
*An application fee of $50 applies for this program, payable upon submission of the application form. See terms below.
ZerotoStartup is an intensive 13 week program where youth discover their personal strengths, develop entrepreneurial skills, work with real world tools and technologies, and practice working in fast-paced creative teams.
In teams, participants will ideate, design and prototype a product that attempts to solve real problems using the latest technologies. Teams will then present their product at an end of program showcase in the style of a pitch to potential investors.
Participants will be exposed to business tools and processes used prolifically in startup communities – design thinking, persona marketing and business model canvasing – to build a physical technology product with a real user in mind. This product will be prototyped at our downtown makerspace using 3D printing, laser cutting, electronics, and where applicable, Internet of Things technology.
Teams are allocated based on personal strength surveys in order to distribute skills and personality types. There are no prerequisites for their level of technology or business know-how.
We have a pool of funding available for scholarship positions to participants who face financial barriers to accessing this program. Please indicate whether your enrolment is dependent on receiving a scholarship in the application form below.
Scroll down for a detailed look at the weekly curriculum.
Questions?
Email us at info@steamlabs.ca
*Terms of application fee:
The application fee of $50 is fully refundable if the participant is not accepted into the program.
All accepted participants who are notified on or before September 3rd can apply their $50 application fee towards the program balance of $900 +HST (less any additional scholarship disbursement).
Any cancellations after the acceptance email has been received are non-refundable.
Participants who have not yet received an official acceptance email may withdraw their application and receive a refund of the application fee before the final application deadline date of September 2nd only.
Exceptions are applicable for scholarship recipients who apply, receive an official acceptance but do not receive a scholarship, and are unable to pay for the program otherwise. In this case, we will refund the full application fee if your scholarship request was not granted and you are unable to apply for the program.
All questions regarding these terms and your application can be sent to info@steamlabs.ca
Ready to apply?
Early bird application date is August 31st at 11:59pm EST
(Applicants during the early bird round receive 50% off their $50 application fee!
Apply early for $25 only and receive the full $50 credit towards the program balance.)
Final application date is September 8th at 11:59pm EST

If spaces are still open, we will allow rolling applications up until the first class on September 15th. Apply early to secure a spot!
Interested in being a mentor?
We're looking for mentors to support our youth teams through this program – and are particularly interested in people with tech, code, business, marketing, entrepreneurship or design experience. If you're interested, please fill out a form to apply for our volunteer exchange program (COMING SOON!)
Gain experience using design thinking & lean start up methodologies
Build hardware + digital products using the latest technologies
Build your portfolio for university or job applications
Introduction to the technology to begin to demystify
Introduction to the concept of flow and energy
Experience collaboration versus competition
Introduction to Arduino, learning styles, and design thinking
Learn how to program an Arduino with sensors
Execute tasks through different learning styles to understand what comes naturally versus not
Design thinking (understand a problem, observe, create a point of view)
Learn how to build UI/UX with user and needs based improvement 
Web design, intro to HTML/CSS 
Design thinking (problem empathy, rapid prototyping, fail fast) 
Develop your personal brand
 Week 4
Guerrilla Garden Gnome
Dive deeper into coding, product realization, stimulating inter- team collaboration, completing full rapid project, lead into project phase
Youth pitch with some Q&A to form teams
Knowing what you need to make a team well rounded
Develop a project plan with roles and owners
Problem definition, how to build empathy and synthesize a point of view
To prototype, test and iterate product development. Build a marketing method (website). Culmination of all skills learned to develop an idea, take it to market and work effectively in teams.
Deepened technical skills on as need basis
Deepened business skills as needed
 Week 12
Presentation Prep
 Week 13
Start Up Showcase
Example Project | HYDROHOME
this team went on to present their project on the Discovery Channel