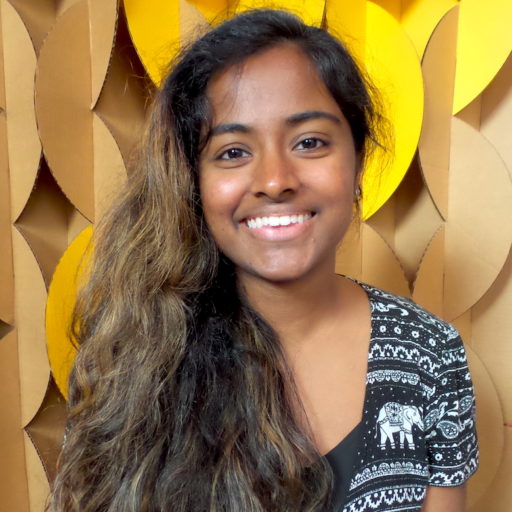 Meera Balendran
Director of Youth Programs
Meera is a Maker Educator and a New Media artist. She is also a very positive, driven girl that never stops dreaming, playing, and creating!
Meera has always had a passion for teaching and sharing her knowledge. As of fall 2013 she became a cooking instructor where she taught children of all ages how to cook. As a cooking instructor she encouraged creativity in all her class and gained many rewarding experiences. Throughout this time, she discovered her true passion for educating.
As a New Media artist she creates cross-disciplinary art combining and collaborating different mediums of art in order to effectively communicate stories. As an artist, she brings out her creativity in everything she's passionate about, whether it be cooking, installation art, or educating. Meera's artistic practice also often reflects her strong musical background and passion for sound.
In the spring of 2016, Meera completed her BFA and graduated from Ryerson's New Media program. During her 4 years at Ryerson, she has been a part of many artistic collaborations within the community including the production of Circle Forest, TIFF Kids's 2015 digiPlaySpace title art installation. Since then she has joined the STEAMlabs team as a Maker Educator where she continues to pursue her passion for teaching art and technology.