We are currently on the hunt for fixers to help us at this event – sign up at the bottom of this page to express your interest!
Repair Cafe is a FREE community event where coffee meets fixing.
Bring in your beloved but broken items, and we'll provide a capable and caring fleet of volunteer fixers who will work with you to repair it.
Register your item before 3pm, we'll match you up with a fixer, give you a hot drink to sip on, and have you breathing life back in to your broken object in no time! You can bring in anything from clothing, to appliances, to website bugs, to jewellery, to electronics, to small furniture items, to missing board game peices that need to be 3D printed back to existence. We can't always guarantee it'll get fixed, but we can guarantee good vibes!
WHEN: Saturday 23rd January, 12noon-4pm (register your thing to be fixed before 3pm)
WHERE: STEAMLabs Community Maker Space, 49 Cameron Street, (Queen & Spadina)
HOW MUCH: Free!
If you would like to sponsor this event with snacks, baked goods, tea, coffee, or juice (or money to buy these things), please get in contact with ceda@steamlabs.ca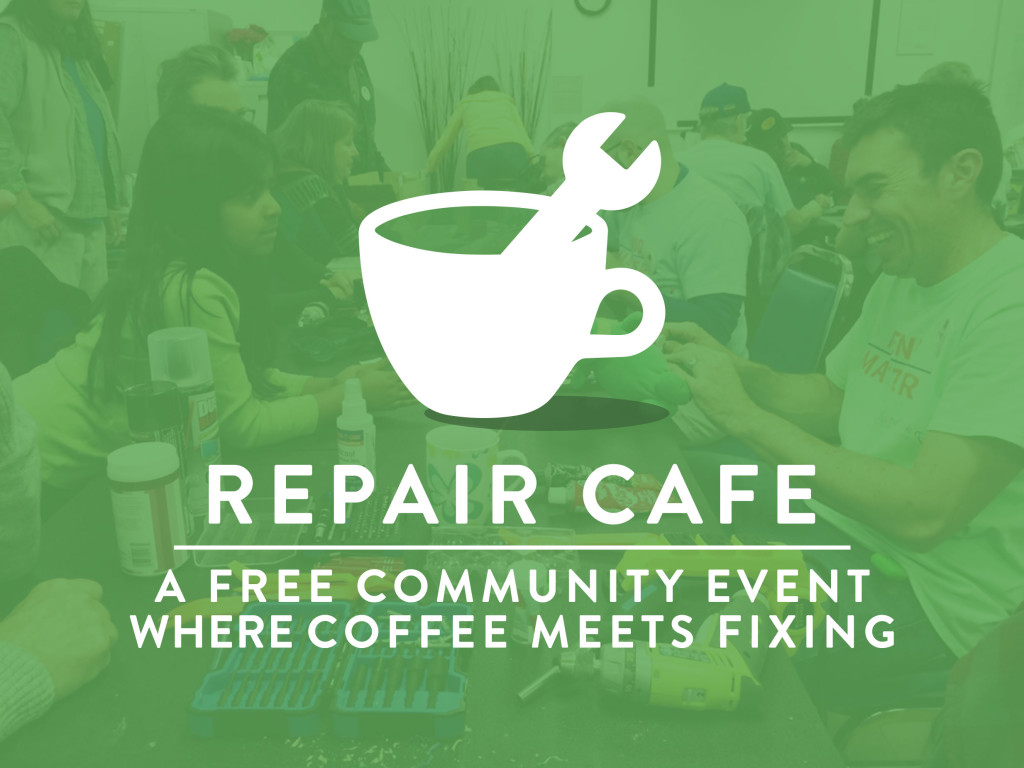 Repair Café Toronto was founded by a small group of citizens in Toronto who support the repair movement started by Repair Café Foundation in Amsterdam. Repair Café Toronto organizes monthly gatherings in which volunteer "fixers" help visitors learn how to repair for free. Repair Café Toronto aims to build a more sustainable society and counter the throwaway mindset. Repair Café Toronto supports the model of the sharing economy through building a community where people with repair skills are valued and organizations collaborate and innovate for the common good. Repair Café Toronto launched the first repair café in May 2013.
If you are interested in supporting Repair Café Toronto or would like to learn more about the initiative, email us at info@repaircafetoronto.ca, or visit us at our next repair café.