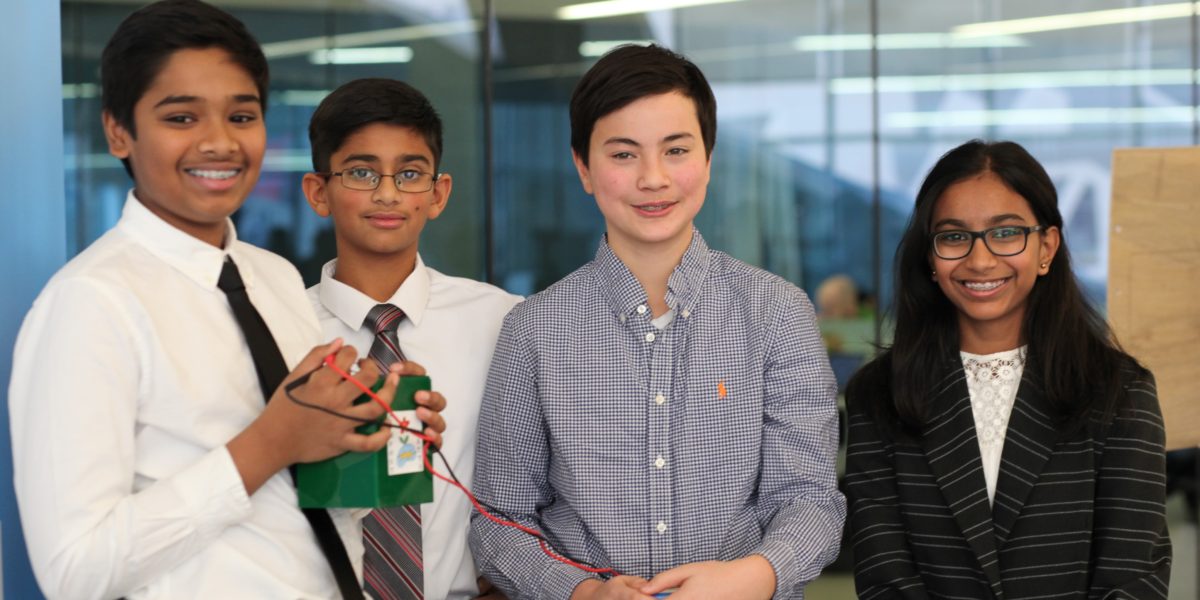 ZERO TO STARTUP: An intensive technology start up program for young makers, entrepreneurs & innovators
Participants will be exposed to business tools and processes used prolifically in startup communities – design thinking, persona marketing and business model canvasing – to build a physical technology product with a real user in mind. This product will be prototyped at Toronto's newest downtown makerspace using 3D printing, laser cutting, electronics, and where applicable, Internet of Things technology.

There are no prerequisites for their level of technology or business know-how and teams are allocated based on personal strength surveys in order to distribute skills and personality types.
"During the 13 weeks of Zero to Start Up I had the pleasure of teaching a group of talented young teens" says Meera, one of the Maker Educators. "They all came in with many ideas and an eagerness to learn".
And on the last week, all teams have the chance to show off all of their hard work and present their pitches to a panel of external judges of industry professionals, as well as their friends, family, and of course, their Maker Education teachers.
"As the final showcase week approached I felt as if I were a mother watching her kids on their graduation day" says Meera, "They had truly evolved into young adults as they presented their products in front of the panel of judges. Kids already grow up with technology all around them, so it's more important now than ever to teach them how to create, modify and program technology for their futures."