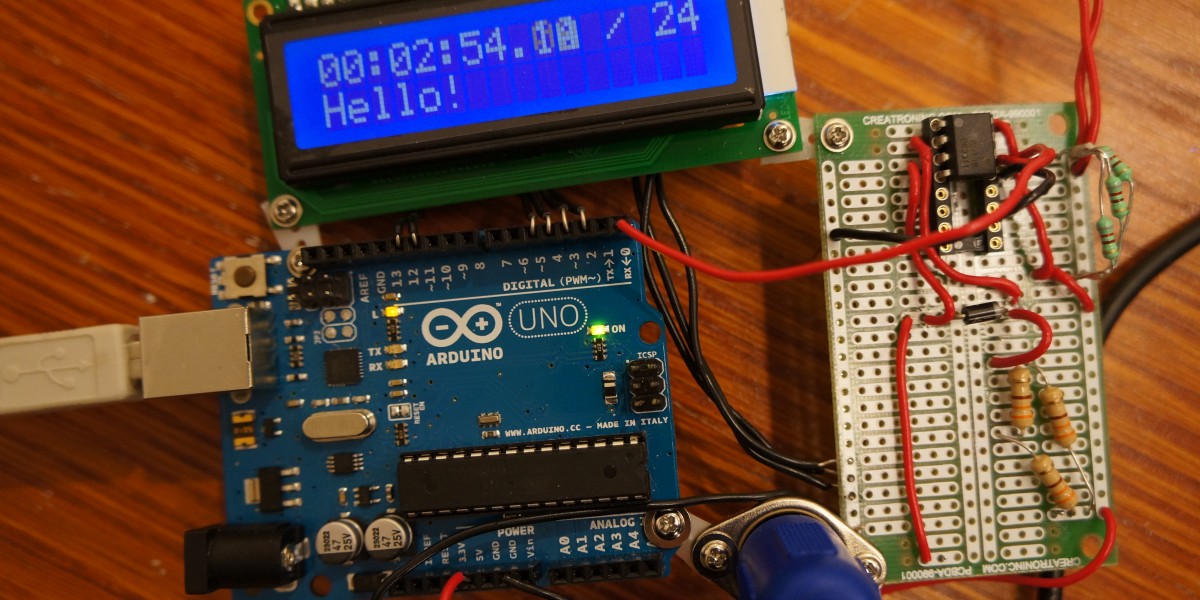 Step Into Web Controlled Arduino Robotics: Day Three
We've spent the last two days exploring some of the curriculum used in our Web Controlled Arduino Robotics camp, and now it's time to dive into day three: an introduction to coding.
By this point participants should have completed an online assessment to establish their personality profile(the link will be sent out a week or so before the camp begins). We'll start the day by getting the kids to form groups based on which personality profile they got after doing the assessment. These teams will then be asked to create a slogan or cheer for their profile.
Once each team has its own slogan, it's time to start learning!
Part One: What is a User Interface?
Every technology has its own User Interface or UI, something the user interacts with to make the technology work. A good UI simply means something that allows users to accomplish a given task as efficiently as possible. We'll spend some time talking about all the different ways this can be accomplished. We'll also talk a bit about where we've encountered UI during the first two days of camp.
Part Two: HTML & CSS Basics
We'll start this portion of the day with a slide show explaining the basics of HTML and CSS. Once kids have a basic idea of how HTML and CSS work, they'll be given two challenge cards. Their first challenge will be to create a basic button out of HTML, and the second challenge will be to give that button a specific shape using CSS.
After the challenge cards are completed we'll show participants how to connect a Particle Arduino board to Mozilla Thimble so they can control the board from their web interface.
Part Three: HTML & CSS Challenge Cards
Teams will be given the choice between four challenge cards. Challenges include changing the colours of their web interface and transferring data from a spreadsheet to the UI. Each team gets 20 minutes to work on their challenge.
Part Four: Beta Testing & Revision
Beta testing a product before you release it to the public is a crucial step of product creation. During this part of the class, one participant will be taken from each team and sent to test another team's product. Ideally the participant doing the testing will have no familiarity with the other team's project. One member of the team whose product is being tested will take notes about how the UI is used as well as recording any feedback given by the beta tester.
Once the first round of beta tests is complete each team will have the opportunity to revise their UI based on the feedback provided. If they complete revisions in time, there will be a second round of beta tests. This process will continue until the web interfaces are perfected or until the day ends.
By the end of the day teams will have built their very own web interfaces and every participant will understand the basic principles of HTML & CSS.
Which means they're ready to start building robots!
Do you want to enroll your kid in our Web Controlled Arduino Robotics Camp? We still have spots left–and scholarships! Register now or apply for a scholarship today!